Case Study: True West Beef


True West Beef, a division of Idaho-based Agri Beef, connected with Jerome 20/20 in the early summer of 2020. Agri Beef had spent some time searching for the ideal place to build a large beef processing plant. Jerome, with its solid cattle industry and qualified workforce, appeared to be a natural fit.
The Process
Once talks began, the project moved at lightning speed — Agri Beef flew Jerome 20/20 representatives to Washington Beef, the company's processing plant in Toppenish, Washington, to give a sense of Agri Beef's current operations and a preview of what True West might look like.
In turn, Jerome 20/20 rapidly coordinated with local officials to secure the Agri Beef project. Agri Beef was in line to receive a tax reimbursement incentive from the state that had to receive a local match. Jerome 20/20 worked with Jerome County on the strongest incentive the county had ever given: a significant tax credit for five years.
The entire process, from initial talks to announcement, came together from June 10-July 31, 2020. In autumn 2020, Agri Beef received a special-use permit from Jerome County. Initial construction on True West began in November 2020.
Results
True West Beef is scheduled to open in 2022 with 400 jobs and an annual payroll of $21 million. The plant will initially process 500 head per day, with the potential for more. The project has an economic multiplier of 3.7 and is expected to bring up to 1,000 additional jobs to the community at large. In addition, the venture is expected to pay dividends to the ranchers who provide beef: Agri Beef will own 51 percent of the new plant, but ranchers will own 49 percent.
Agri Beef has already demonstrated its commitment to the community. When major sponsors dropped out of the Jerome County Fair due to the pandemic, Agri Beef stepped in as the largest financial contributor to the event and hosted booths, product tastings, and more.
"We couldn't be more grateful to Jerome 20/20 for their support of the True West Beef project. They have whole-heartedly embraced our project, introduced us in the community, and helped us identify the steps we needed to make our project a reality. They are consummate business professionals with a keen understanding of what is required to be successful."
—Jay Theiler, Executive VP, Strategy and PR
We're Ready to Welcome These Industries
Manufacturing & Food Processing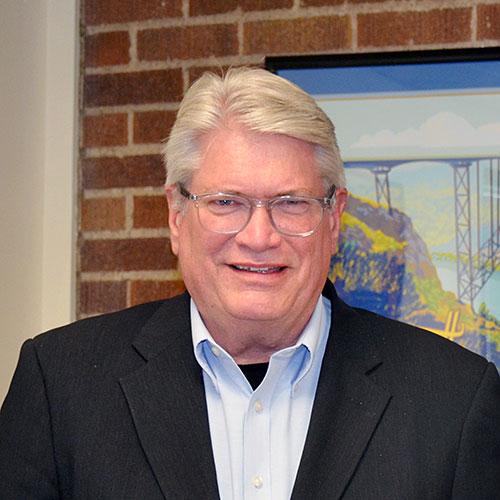 Larry Hall is the Executive Director at Jerome 20/20, Inc. Thanks to the joint effort of private and public partnerships, Jerome is very supportive of economic growth.  The components of Jerome 20/20's economic-development efforts are business retention, expansion, and attraction.  Mr. Hall's experience includes economic development, corporate finance, banking, and business consulting.