Manufacturing & Food Processing

Food processors and plastics manufacturers seek the Jerome area for its great power rates, qualified workforce, and straightforward access to major transportation and logistics.
Over the past decades, several major businesses have come to Jerome County to support the area's growing livestock, dairy, and processing industries.
Scoular
Scoular focuses on supplying the livestock industry with grain and feed ingredients in Idaho and surrounding states. This 123-year-old company has nearly $6 billion in sales and operates 130 independent business units that provide diverse supply chain solutions for end-users and suppliers of grain, feed ingredients, and food ingredients around the globe.
Scoular's Jerome operation also offers value-added services, including forward contracting, risk management, and blending, which aid customers in maximizing profits. Scoular has the ability to unload 110-car shuttle trains of corn and unit trains of distillers grain, which leads to competitive rail freight rates. Additionally, Scoular transloads single-rail cars of nearly all other major byproducts vital to a livestock feeder's ration, including various specialty products in bulk quantities.
Hilex Poly Company/Novolex
Hilex Poly's Jerome facility serves as Novolex's western presence for the manufacture of high density polyethylene plastic grocery, retail and food service bags, and specialty film products. Approximately 125 employees in Jerome serve clients throughout the United States.
Rite Stuff Foods
Rite Stuff Foods is the leading specialty potato product manufacturer in the United States. Their ever-growing range of side dishes and alternatives includes twice-baked potatoes, potato skins, potato boats, battered and breaded wedges, fried and filled skins, breakfast bites, potato rollers, extruded products, grilling potatoes, and potato products that include bacon, chicken and pork.
Spears Manufacturing
Spears thermoplastic injection molding maintains over one million square feet of manufacturing facilities in four states, nine distribution centers across the US, and worldwide product distribution of meet the needs of an every-growing industry. Spears acquired their Jerome location in 1989 and today employ over 250 people there.
We're Ready to Welcome These Industries
Manufacturing & Food Processing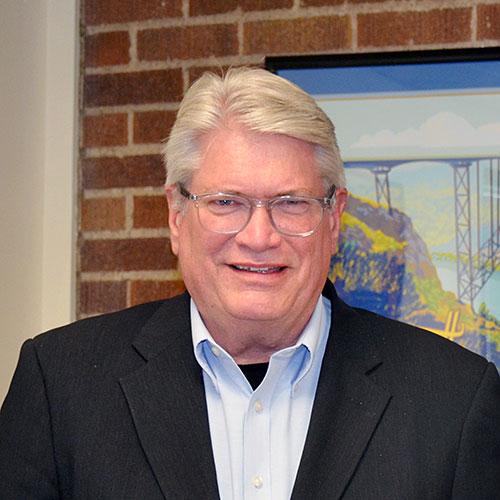 Larry Hall is the Executive Director at Jerome 20/20, Inc. Thanks to the joint effort of private and public partnerships, Jerome is very supportive of economic growth.  The components of Jerome 20/20's economic-development efforts are business retention, expansion, and attraction.  Mr. Hall's experience includes economic development, corporate finance, banking, and business consulting.