We're Ready.
You're ready to rethink what's possible for your business. Jerome 20/20 is ready to help you build your plans into reality.

Ready to Build
You can build big for less here. Jerome County has thousands of acres of undeveloped, inexpensive, shovel-ready land that is just waiting to be put to work — and you'll receive the city and county support to make it happen.
Ready to Keep Growing
You have a vision for the future. We have the network to make it possible. Our business-friendly community is focused on creating more opportunity for businesses and raising the standard of living for our people. We'll put our resources to work to create a win/win situation, every time.
Ready to Thrive
The lifeblood of our part of the world is the epic Snake River Canyon, a geological wonder formed by one of the legendary rivers of the West. From Jerome County, it takes just minutes to go from work to kayaking or climbing, and just a bit longer to access crowd-free camping and boating. The scenery is vast and beautiful here, and so are the possibilities for better living.
Ready to Connect
Jerome County is perfectly situated in south-central Idaho, just two hours away from the state capital of Boise, three hours from the metro hub of Salt Lake City, and easily accessible to the rest of the West through road, rail, and airports. You'll enjoy easy access to I-84, which stretches throughout the county, and a brand-new interchange that significantly reduces travel time and expense.
We're Ready to Work With You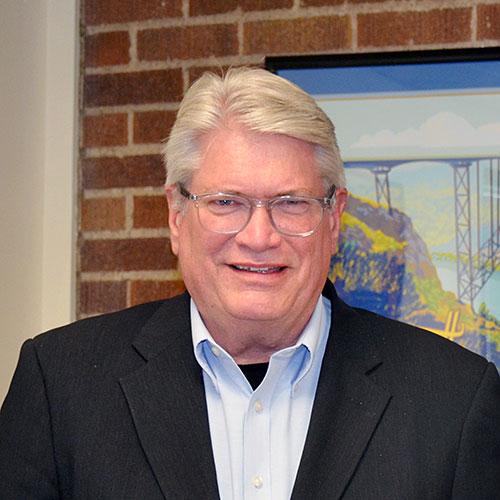 Larry Hall
Executive Director
We receive funding from the city, the county, and individual business leaders, but we make our decisions independently — and quickly. Speed is a hallmark of Jerome 20/20 because we are clear on the type of businesses we want to attract and why, and we have the network of state and regional connections to make plans come to life.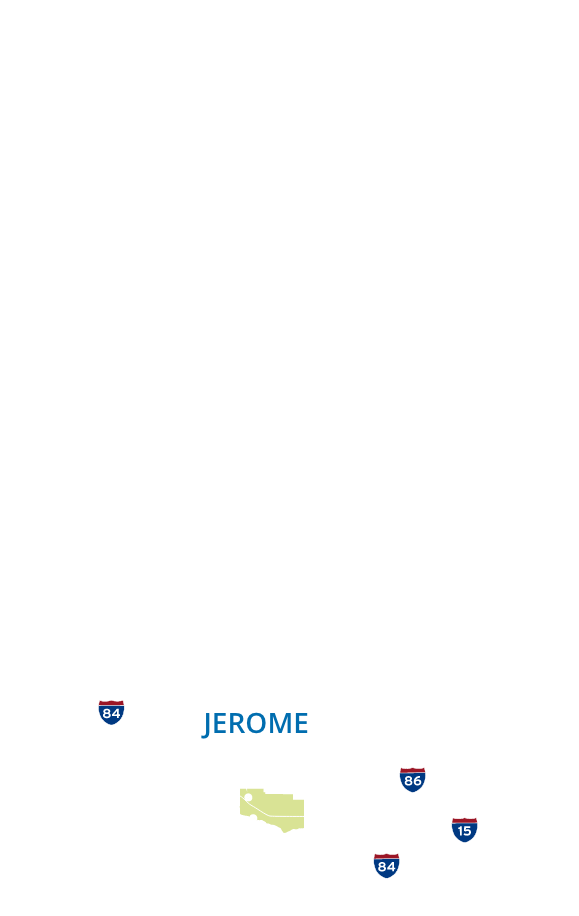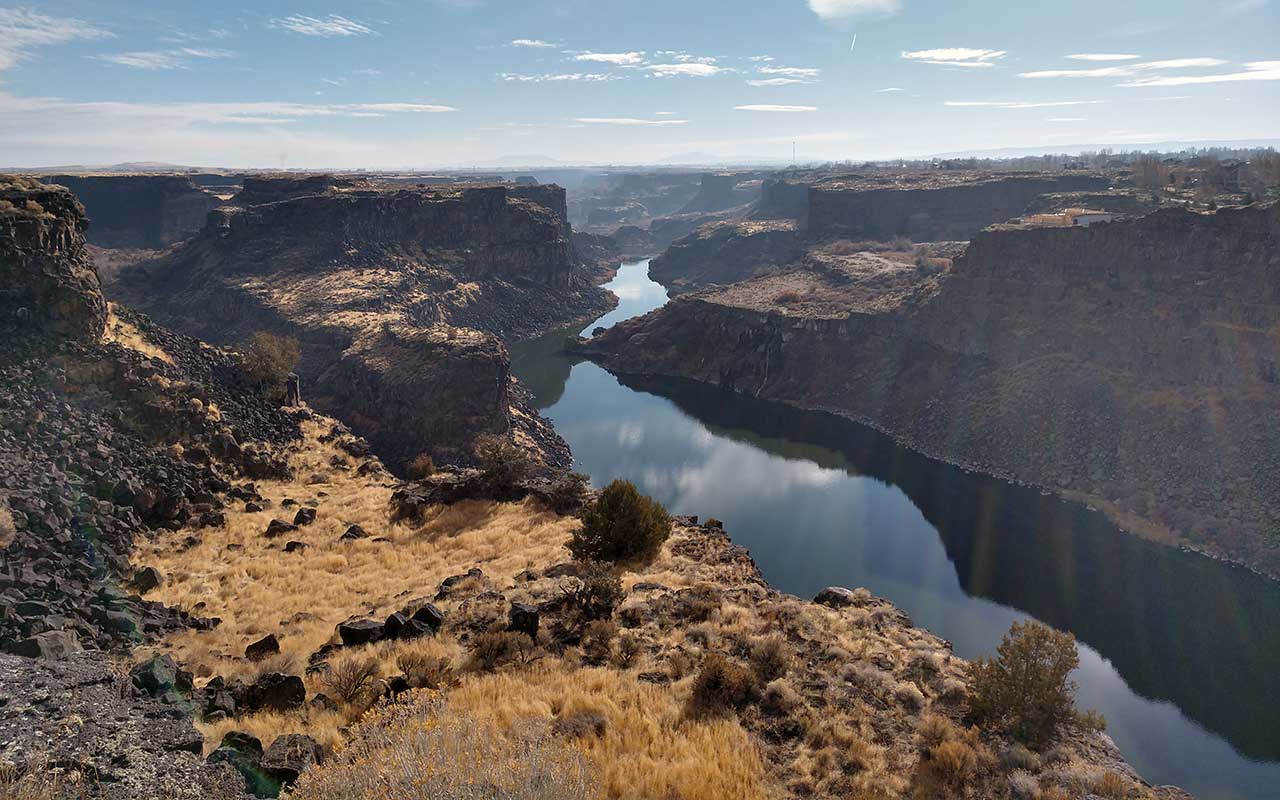 Recreation is a way of life in Jerome County.
Our crown jewel is the stunning Snake River Canyon, where you can golf nearly year-round, go rock climbing, kayak near waterfalls — and that's just the start. We're surrounded by excellent hiking, camping, biking, hunting, and boating opportunities.

We're Ready to Welcome These Industries
Manufacturing & Food Processing