The much-anticipated Idaho Center for Agriculture, Food and the Environment (CAFE) will explore challenges facing livestock, dairy, crop production, and food processing through research and education. The solutions developed through the hands-on program are expected to influence the state's agriculture operations — and shape perceptions — for years to come.
The Process
Jerome 20/20 Executive Director Larry Hall has been working with the University of Idaho since 2015 to develop the CAFE project. The project has three key pieces: a research dairy, which will be built in nearby Rupert; collaborative food science efforts at the nearby College of Southern Idaho; and a discovery complex in Jerome.
Jerome 20/20 worked on financing for the discovery complex, which will be housed at the heavily trafficked Crossroads Point development along U.S. Highway 93 and north of the intersection of I-84. The discovery complex will tell the story of Idaho agriculture through changing hands-on exhibits, educational information about Idaho commodities, and food products. The center also will include a 150-person community room, faculty offices, labs, classrooms, and housing.
Jerome 20/20 secured an investor to pay for construction who will then lease the project back to the University of Idaho. Arlen Crouch, the owner of Crossroads Point, contributed funds to the project, as well.
"The energy and leadership provided by Jerome 20/20 has been extraordinary and valued."
—Dean Michael P. Parella,
U of I College of Agricultural and Life Sciences
Results
U of I is a land-grant university and all plans are subject to approval by the Idaho State Board of Education. That process is still ongoing, but the Idaho CAFE Discovery Complex, which will be built on the six acres purchased by the university, is expected to open by 2023.
We're Ready to Welcome These Industries
Manufacturing & Food Processing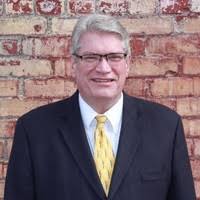 Larry Hall is the Executive Director at Jerome 20/20, Inc. Thanks to the joint effort of private and public partnerships, Jerome is very supportive of economic growth.  The components of Jerome 20/20's economic-development efforts are business retention, expansion, and attraction.  Mr. Hall's experience includes economic development, corporate finance, banking, and business consulting.